Christmas comes but once a year, so hire party magician Brendan Patricks from Downton Abbey and Gavin & Stacey, to entertain your party guests.
Below you can read some of the most common ways in which Brendan helps his clients make their Christmas parties magical.
Mix & Mingle Magic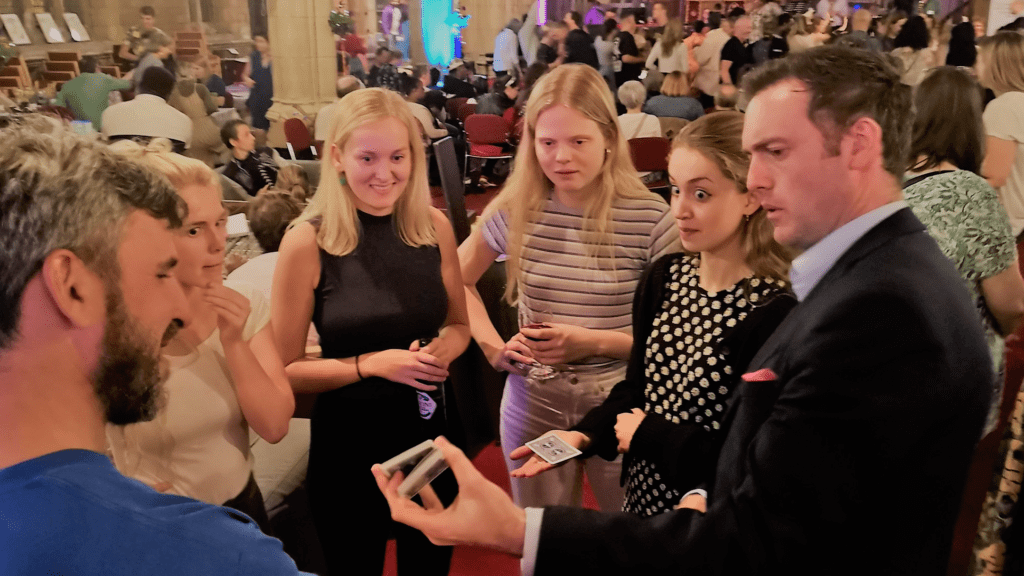 However large or intimate your Christmas party, close-up magic is a unique experience for your guests. In fact, it's an entertainment that many people have only seen on television.
If you're having a Christmas champagne reception, Christmas cocktails or any Christmas party where your guests are mingling in small groups, close-up magic is a great way to create an atmosphere of amazement and enjoyment.
As your magician, Brendan mixes and mingles with your guests. He'll perform magic for small groups, while introducing guests to each other.
Not only does it break the ice with guests, but it also provides a talking point that will be remembered long after the party is over.
Brendan knows exactly how to approach a group and within seconds have them laughing in amazement.
For larger events, with more than 150 guests, you may want to consider hiring more than one magician. In this case Brendan can arrange for another top magician to join him in entertaining your guests.
Table Magic At Your Party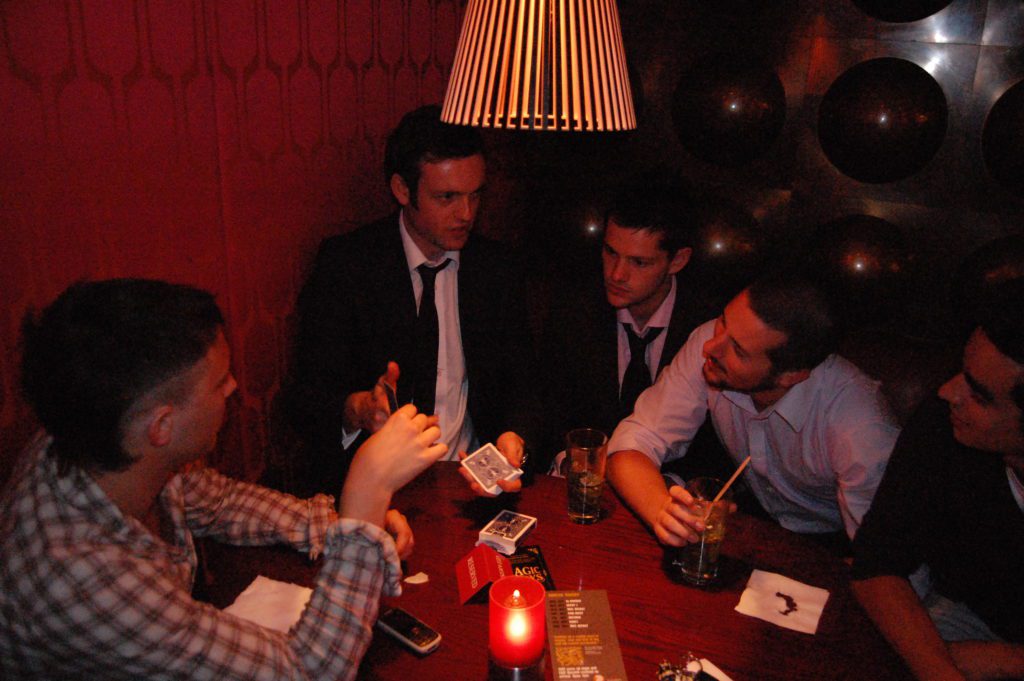 If you are having a dinner for your Christmas party, you can add to the occasion by hiring a magician to perform some incredible close-up magic at their tables.
Having Brendan as your magician at dinner events is a great way to get the tables of guests talking and laughing with each other in no time.
What's more, Brendan's magic…
Requires no technical set-up
Provides unique, personal entertainment at each table
Can cover any accidental gaps in service by keeping the guests entertained
Brendan tends to advise his clients to hire him to perform during the starter and dessert. This allows the diners to enjoy their main meal without interruption.
This way your guests get the best of everything. They also remember your party for the great food and fine entertainment in equal measure.
Small Parties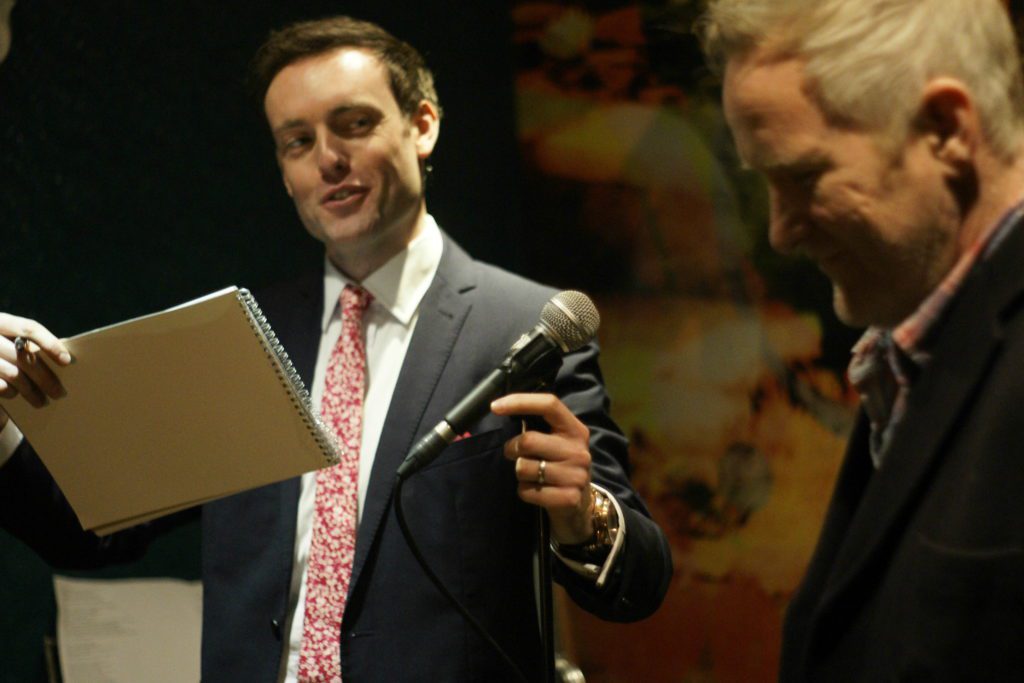 If you're having a more intimate party, Brendan can join you all for a magic show for everyone incorporating mind reading, sleight of hand trickery, and a wealth of other magic.
This show is always tailored to your party & guests. Brendan can even teach them all a trick they can amaze their friends & family with!
Ready to add Brendan's Magic to your Christmas party?