Magic Circle magician Brendan Patricks has always enjoyed visiting Cambridge to perform his amazing brand of close-up magic.
No matter what the event, hiring a top professional magician can make your event amazing and unforgettable.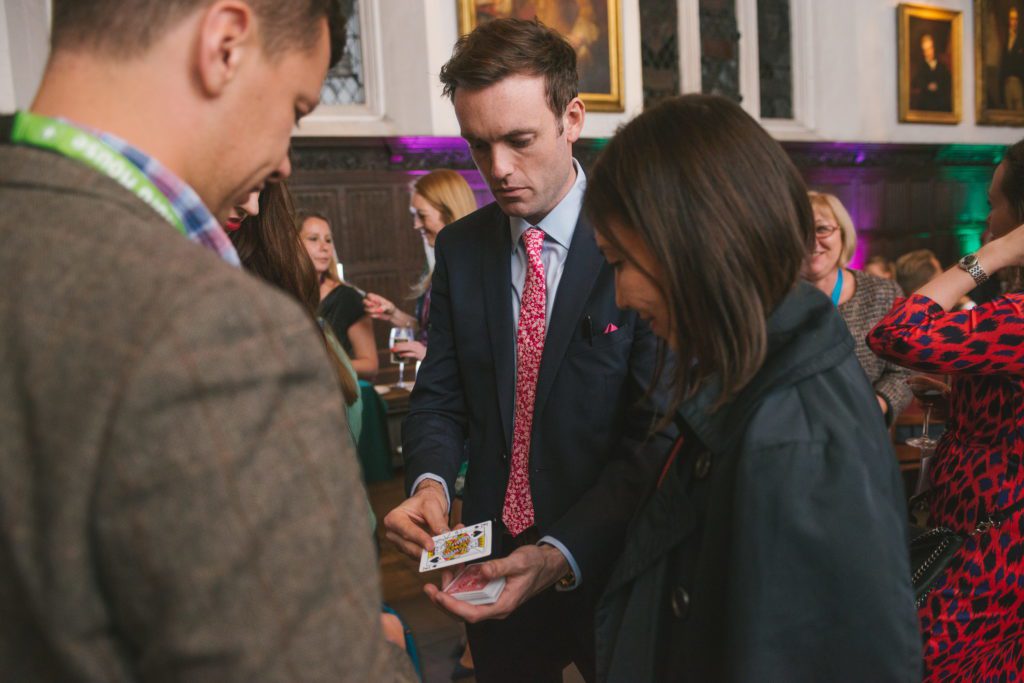 Brendan regularly works as a magician at parties and events in some of Cambridge's most prestigious venues. These include King's College, St John's College and Girton College.
Recent magician bookings in the Cambridge area include:
A ball for St. Edmund's College
A private party for a senior lecturer's birthday in Cambridge
It doesn't matter if the event is in Cambridge, Huntingdon or Bury St Edmonds. Brendan will be there to provide amazing magic.
The joy of what Brendan brings to a party is the close-up nature of the performance. In other words, the magic happens right in front of the guests, with no smoke and mirrors.
In fact, your guests may never have seen anything like it outside of watching it on television.
As well as performing in Cambridge, Brendan also works extensively in the areas surrounding Cambridge such as Bedford, Ely and Newmarket as well as at events in London and across the UK.
Ready to add a touch of magic to your event? Click the button below now: