If you're looking for a way to entertain your guests and make your big day even more memorable, a professional wedding magician is a great way to do it.
There are a number of ways in which you can integrate close-up magic into a wedding celebration:
At The Wedding Reception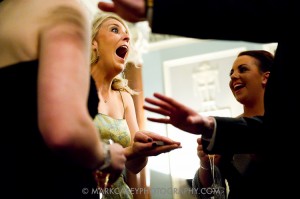 Once the guests arrive at the main reception, there is often a drinks reception before the wedding breakfast.
If this is something you're planning, then there is nothing better than close-up magic to keep the party atmosphere going in the build-up to the meal.
As your magician, Brendan mingles with the guests, performing what is known as strolling magic: The magic happens right in front of them, often in their own hands.
This is a great way to get people talking and it's a wonderful ice breaker. It's particularly good with extended families who may not know each other at this stage of the day.
During The Photos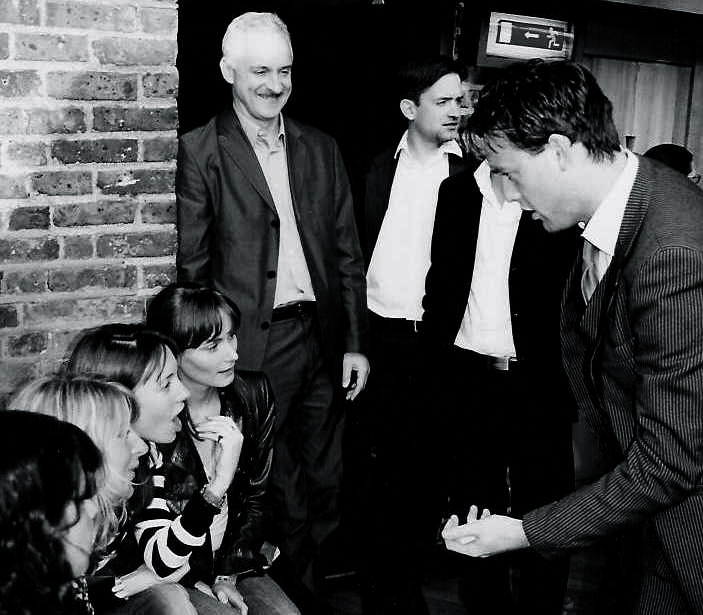 At this point in many weddings, the majority of the guests will often find themselves at a loose end.
As they're not required for most of the photos, they have nothing to occupy them while they wait.
This is where a magician can be used to provide amazing entertainment.  Brendan can mix and mingle with your guests, performing magic for small groups and introducing guests to each other.
It can be a lovely surprise for the guests and word will spread fast that there is a magician present.
By bridging this gap in proceedings, you can make the transition from the ceremony to the reception seamless. You'll feel sure that your guests will see top class magic, mixed with gentle humour from an experienced wedding magician.
During The Wedding Breakfast
After the wedding, this is the main event of the day.
It's important to keep your guests entertained during the meal, while not interrupting the flow and conversation of the breakfast itself.
Brendan usually advises his wedding clients not to have magic during the main course. Instead it's better to intersperse the magic with the starter and dessert/coffee.
This way, the guests are at their ease to chat and enjoy their main course without interruption while still having the benefit of being amazed and amused before and after.
Also, if there should be any little gaps in service for whatever reason, Brendan can step in and ensure the guests are kept in good spirits while they're waiting for their dishes to arrive.
Again this makes for a seamless feel to the day. All of this adds up to make your big day as memorable as possible for the guests.
The Evening Session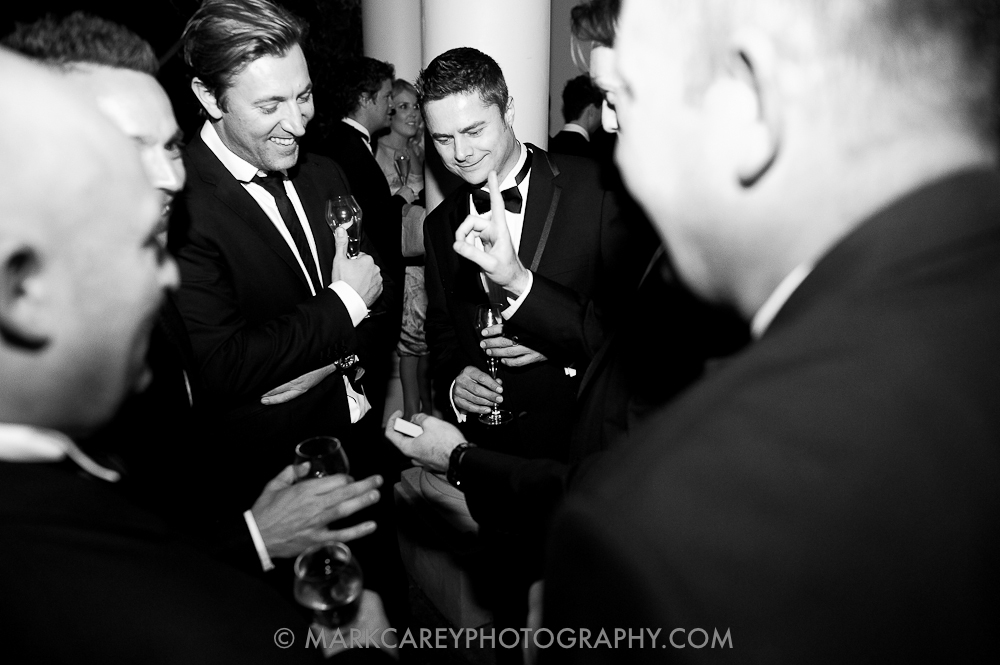 Once the speeches are finished, many brides and their grooms invite other guests to the party.
There can often be a gap here: 'New' guests meet those that have been there from the start of the day.
Brendan can mix and mingle with everybody. He'll break the ice and introduce people to each other while performing some truly astonishing magic.
Ready to make your wedding even more magical?